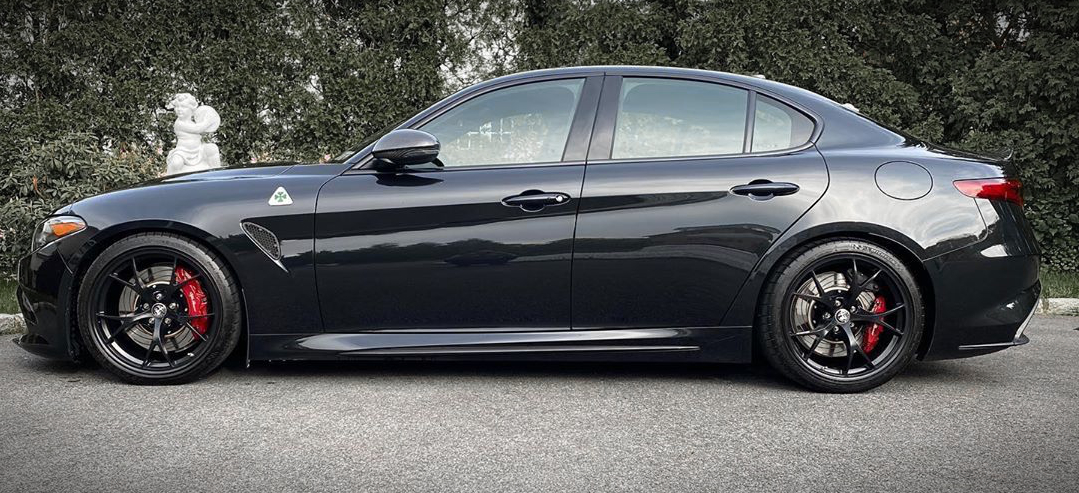 Developed and manufactured in Italy, our range of Giulia Quadrifoglio brakes are the finest brake upgrade available. Distributed exclusively through Alfa9 Supply in Denver CO, they feature CNC machined billet rotors with handed internal veins mated to hard anodized billet alloy hats. Individually machined to order and hand finished, they are available in a choice of five styles; F2000, Sport Japan, C83, D95 or ZERO.
Uprated brake pads for either street or track use complete our range of Alfa Romeo Giulia Quadrifoglio brakes.
For TAROX, developing performance brakes for the Alfa Romeo Giulia of the 21st century was an obligatory choice. Strengthened by a worldwide success thanks to the sporty set-up, the sinuous line and an extremely varied range of engines, the flagship model of the Arese house immediately ended up on the TAROX radar.
It must also be said that TAROX's link with the Arese brand dates back to the early 1970s when company founder Gianni Taroni and Giancarlo Baghetti succeeded in driving an Alfetta from North Cape to Cape Town. Full story here.
Browse the individual products below for further details or click through to Alfa9 Supply to get yours.